Proudly Supporting Our Olympians in Rio!
Trans International Moving & Shipping is a proud sponsor of Drummoyne Water Polo Club. Congratulations to the club on having 3 players in the Men's Olympic Team for Rio, the Aussie Sharks. Well done Aidan Roach, Tyler Martin and Mitch Emery on this big achievement! Go Aussie Sharks!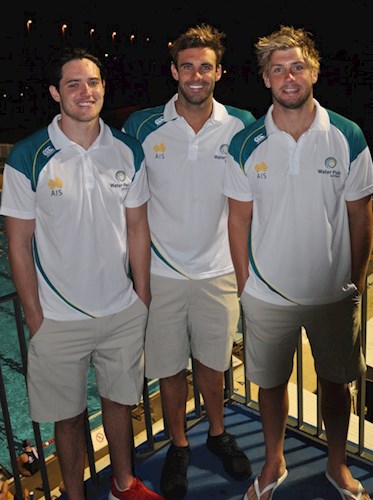 It Is Our Pleasure To Support OzHarvest
It has been our absolute pleasure to support OzHarvest, as our community partner of choice.
All team members at Trans International are actively involved in giving back to the community and will receive paid time off to contribute to the OzHarvest community activities.
Why OzHarvest?  Fighting food waste is something we feel passionately about. Moving and food waste tend to go hand in hand, and we completely understand that it is difficult to plan food supplies within the timeframe of moving. So by supporting OzHarvest we feel we are able to counteract some of the waste associated with moving.
OzHarvest is the first perishable food rescue organisation in Australia collecting quality excess food from commercial outlets and delivering it, direct and free of charge, to 500 charities providing much needed assistance to vulnerable men, women and children across Sydney, Adelaide, Brisbane, Gold Coast, Melbourne and Newcastle.
OzHarvest is the only food rescue organisation in Australia collecting surplus food from all types of food providers including fruit and vegetable markets, supermarkets, hotels, wholesalers, farmers, stadiums, corporate events, catering companies, shopping centres, delis, cafes, restaurants, film and TV shoots and boardrooms.
If you would like to read more about OzHarvest, or join us in supporting them, visit http://www.ozharvest.org